Day of Impact
OACny holds an annual "Day of Impact" in the Fall. Through this event, OACny extends it's impact by collaborating with some of New York City's best volunteer-based organizations by getting hands-on with painting, planting, and rebuilding projects, all of which will improve our neighborhoods on both physical and social levels. This service event brings together over 100 of our volunteers each year, who have provided hands-on services throughout the boroughs annually.
Photos from Day of Impact 2018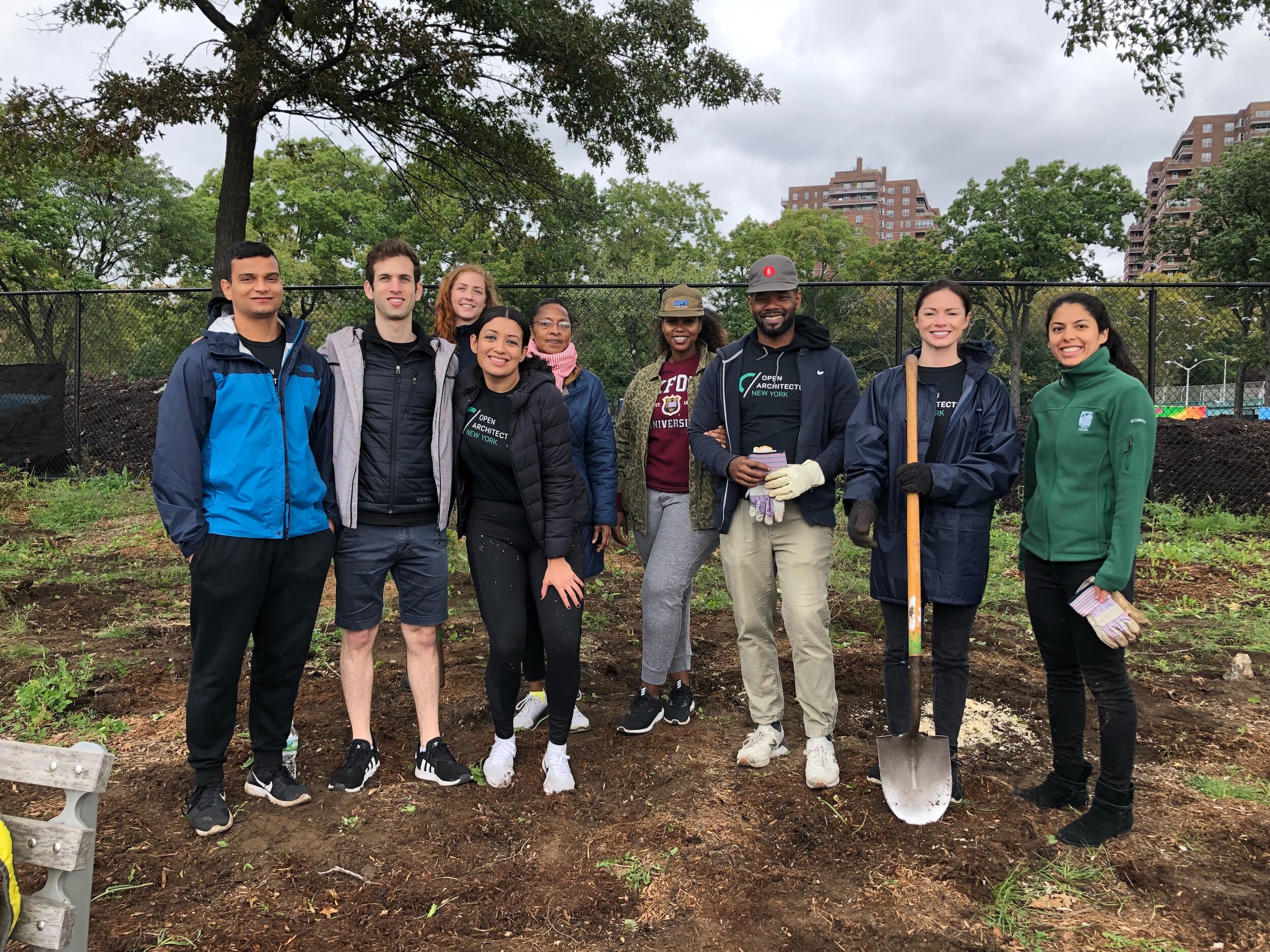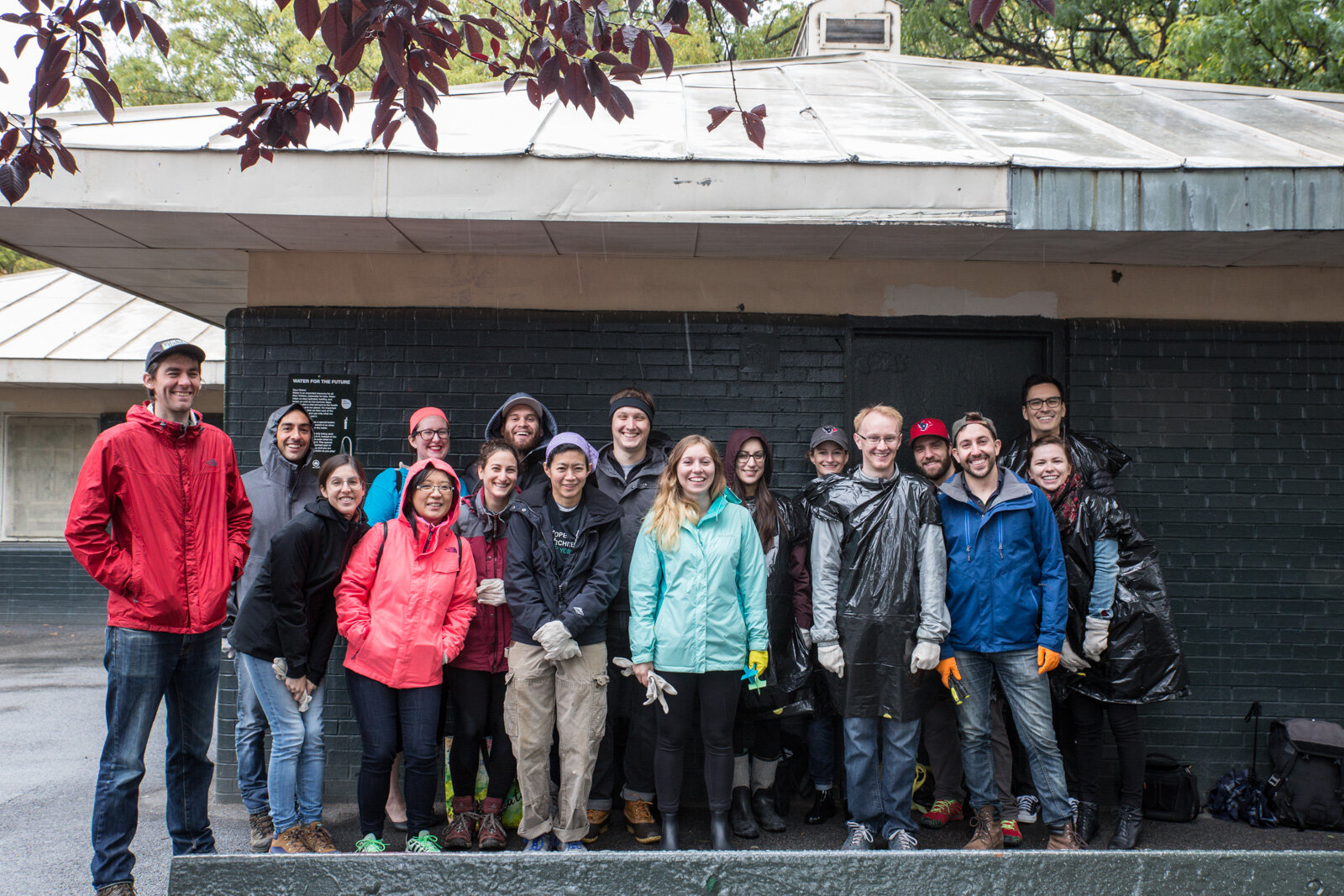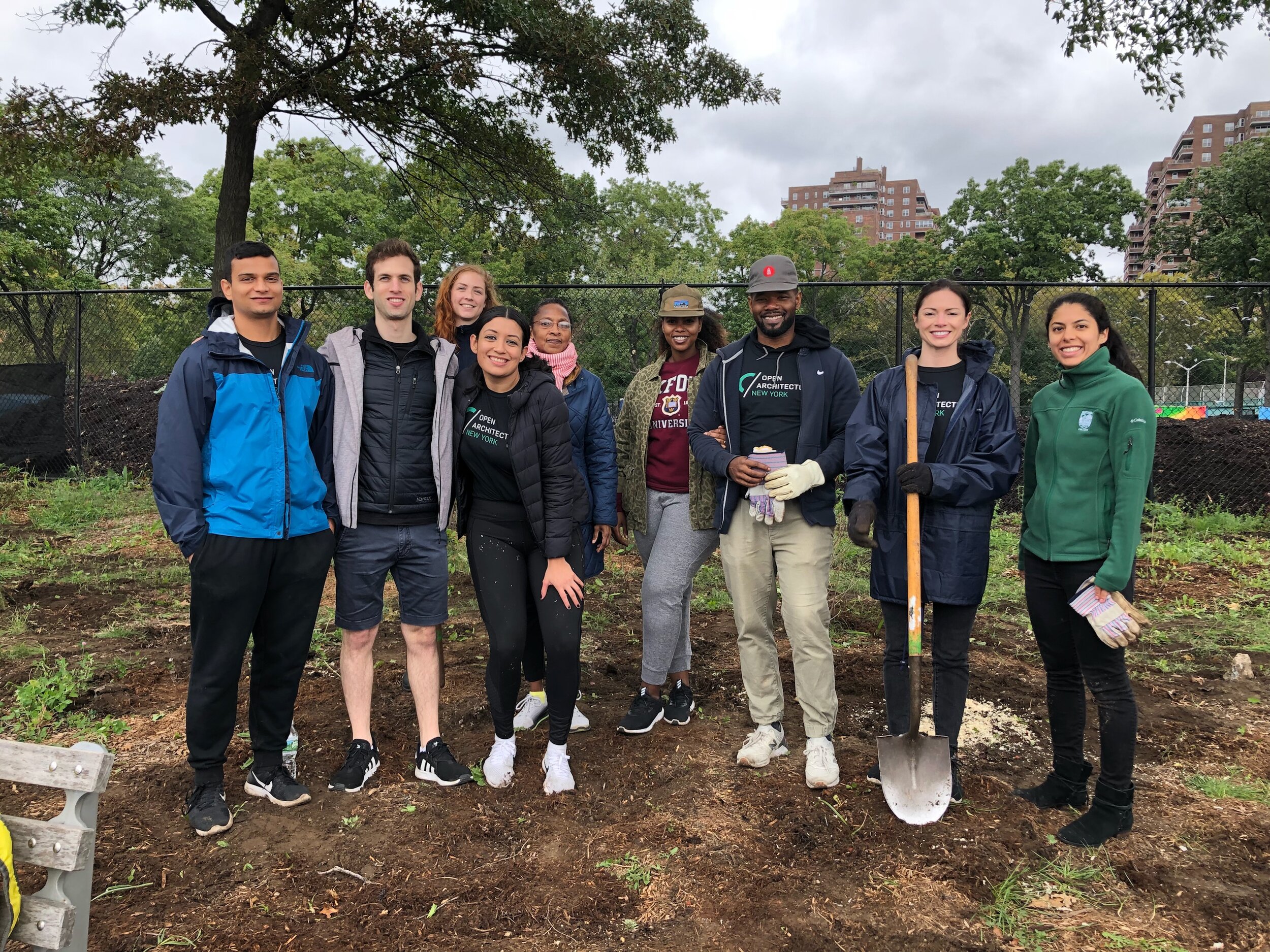 Photos from Day of Impact 2017
Photos from Day of Impact 2015
First Annual Day of Impact
October 2014
The inaugural Day of Impact, brought together over one hundred design professionals for a day of service to New York City's underserved regions. Presented by Architecture for Humanity New York in coordination with the fourth annual Archtober, 2014 Day of Impact directly supported six organizations across three boroughs, each of which contributes deeply to the wellbeing of its local community.
This annual event connected socially committed design professionals with leading non-profit organizations, including Rebuilding Together NYC, Build It Green! NYC, Publicolor, MillionTreesNYC, New York Cares with Concrete Safaris, and Services for the Underserved. Volunteers contributed an estimated $20,680 of hands-on labor, which ranged from planting trees to painting school walls to building a garden shed.
Notably, 2014 Day of Impact also connected volunteers with each other. This event marked the chapter's renewed commitment to the value of sweat equity. Short-term volunteering provides a rich opportunity for teams to interact informally outside of the office, and for individuals to meet each other within the context of shared values. In addition to dozens of individual volunteers, notable area firms including HOK, TPG Architecture, and Spacesmith organized groups of colleagues who participated in 2014 Day of Impact together.
2014 Day of Impact News:
2014 Sponsors: